Image

Affordable Mosquito Control From The Experts
Mosquito Control in North Carolina
Mosquitos are resilient pests that return just in time to make it difficult to enjoy fair weather in North Carolina. These blood-sucking insects also have the potential to carry dangerous diseases like West Nile Virus and Dengue fever, and if they don't, they'll still leave irritating bites.
Our highly-trained mosquito specialists are ready to provide:
Recurring seasonal service

so that mosquitoes don't persist.

Inspection for areas of standing water

and other places mosquitos like to hide.

Liquid treatment

applied with backpack blowers for fuller coverage.

Larvicide in standing water areas

to curb mosquito population.

Our service guarantee that if pests come back, we will too!
Wolfpack Pest Control has been in business for 50 years, so we're well acquainted with mosquitoes and the conditions that attract them. Give us a call and get back to enjoying the outdoors!
Mosquito Treatment You Can Trust
At Wolfpack, our dedicated specialists stand out with their attention to detail and eye for assessing the pest situations and concerns of every unique customer. These knowledgeable technicians go through regular training to make sure they're up to date on the best in pest control.
When you trust us with mosquito control in North Carolina, we'll use formulas that are safe for pets and family as soon as they dry. If your home is near a body of water, making it at higher risk for mosquito problems, we have organic options available that are safe to use in that environment. Our attentive pest specialists will be sure to offer the best treatment according to your property's unique needs. 
Satisfaction Guaranteed
Our success here at Wolfpack is due to our commitment to high-quality pest control that comes with outstanding customer service. We don't stop until our customers are satisfied. Our mosquito treatments are backed by our satisfaction guarantee that offers free re-treatments in between visits. Our technicians will even advise on what you can do in between treatments to maximize results.
You can rest easy when you trust Wolfpack for mosquito control. Call us to schedule treatment so that you can enjoy your yard safely and with confidence.
Image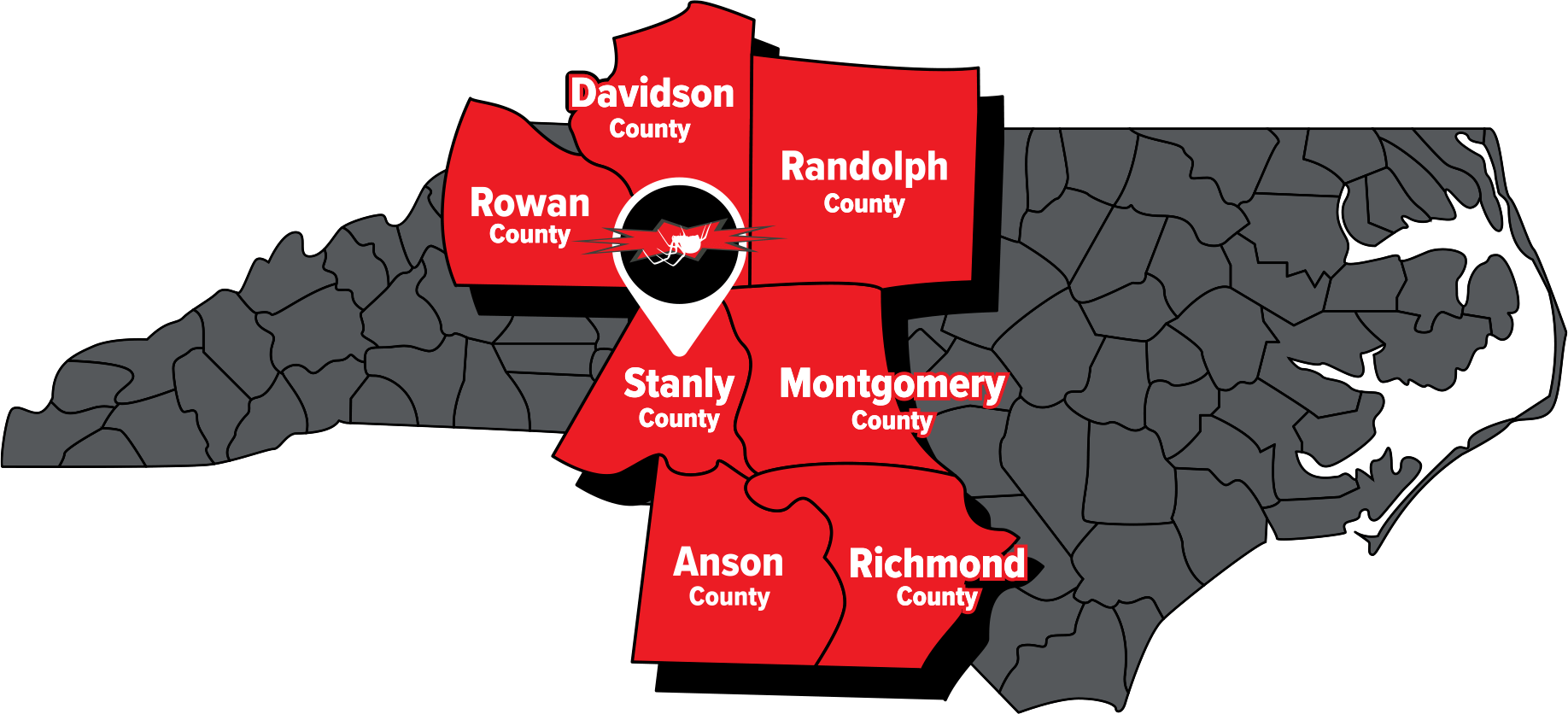 Areas We Service Around Albemarle
As a family owned and operated pest control company, Wolfpack Pest Control has been a trusted choice for pest control in the neighborhood since 1973. We're honored to be trusted to protect families and their homes across the area.